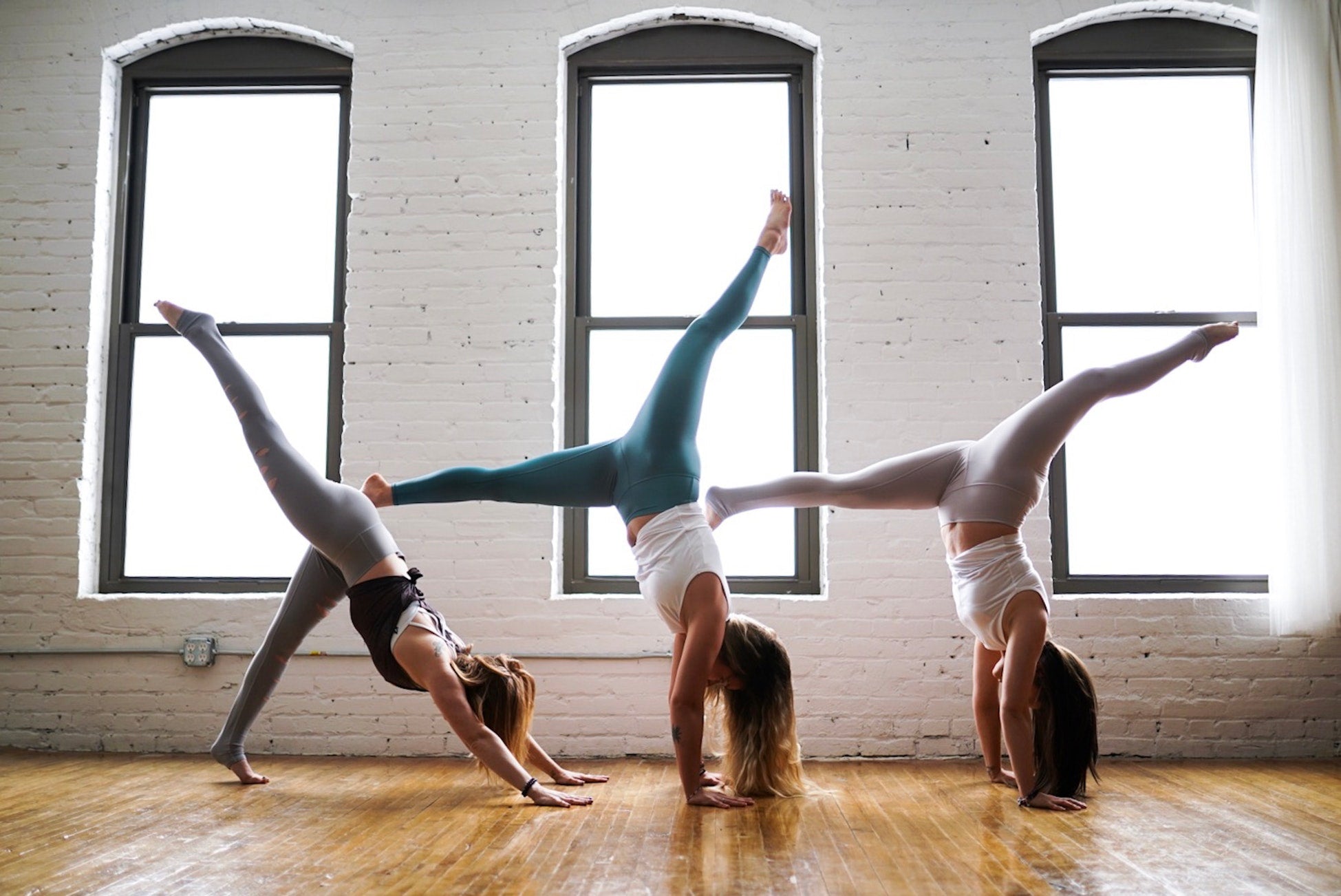 Article Body:
Stretching and yoga aren't just for swamis who can fold themselves up like pretzels, or movie stars who have nothing better to do with their days! It can be a beneficial practice to all who use it, and one doesn't have to adopt the worldview of the swamis in order to reap benefits from it. The pace of our lives these days is crazy—some would argue destructive.

Yoga proponents say that learning the art form will not make you dull, but more magnetic, and show you the importance of slowing down. Yoga's 'inactivity' can insert a moment to breathe in the midst of the hustle and bustle of life, can clear your mind, and re-energize you with just a few simple techniques.

The first lesson in any Yogic theory is how to relax. This doesn't mean you flop on the sofa and become a couch potato; instead it is defined as 'a conscious transfer of energy from one department of nature to another….' Even if you do this for 5 minutes at a time over a beverage, you're on your way to relaxing. It will increase your efficiency—try it and see!

Stretching involved in yoga can be very simple: lie on the floor without pillows. Remove your shoes and wear whatever is loose fitting and comfortable to you. Stretch your arms over your head while stretching your legs and feet. Close your eyes and let your head roll to one side.

Now release each part of your body and consciously permit each limb, each 'section' of your body, to meld in to the floor. Permit yourself to feel as if you are sinking and think of a peaceful scene. This will likely feel very odd to you the first time you do it, but the relaxation that you bring each part of your body will be refreshing!

Now we'll work on stretching! Lie on the floor as you did for your full-body relaxation, only this time, interweave your fingers above your head. If you turn your palms upward, you'll feel a bigger stretch along your ribs and spine. Stretch your arms as far above your head as possible, pointing your toes and pushing them towards the floor so you can feel every muscle between your head and feet.

Once you have stretched every part of your body, release! Now go back in to your full-body relaxation mode, remembering to start at the head and relax your way down to your toes.

Now work on the 'complete breath' that yoga teaches. Lying flat on the floor without pillows, place your hands gently on your diaphragm. Slowly exhale as much as you can. Very slowly begin to inhale through the mouth, evenly and without sudden stops. You will feel your diaphragm expand at this point—keep going. Now exhale through your mouth, using a slight force, expelling as much air as possible.

You have just completed your 'complete breath' in yogic teaching! If you build up the number of complete breaths per day, you'll notice less tension, better rest, and a more relaxed you. Release the stress of your day and become who you were designed to be!
Posted in

15 minute yoga, 15 minute yoga stretch, beginner yoga, beginners yoga, body stretching, deep stretching, extreme hot stretching yoga exercise for splits, gentle yoga, hot stretching, morning yoga, stretch, stretches, stretching, stretching & balance, stretching girl yoga, stretching routine, stretching workout, yin yoga, yoga, yoga for beginners, yoga for body stretching, yoga for flexibility, yoga stretch, yoga stretching, yoga stretching class